Beginner Kids Martial Arts Classes Enrolling In September
The priority of Kids Martial Arts program is to develop self-confidence, self-discipline, and self-control. Our classes are designed to provoke growth based on each child's individual pace. Your child will learn what it feels to achieve, be great, and learn to be a leader. Through personal achievements, your child will sharpen their senses, develop and improve motor skills, and understand the true meaning of respect.
Our instructors are dedicated to your child and their success! We guarantee that they will learn how to properly set goals and build their character, all while having fun in a high-energy martial arts class. And the best part? You get a peace of mind knowing your child is learning martial arts the right way, in a clean, safe, and supportive environment. Everyone will benefit from Kids Martial Arts in Gresham!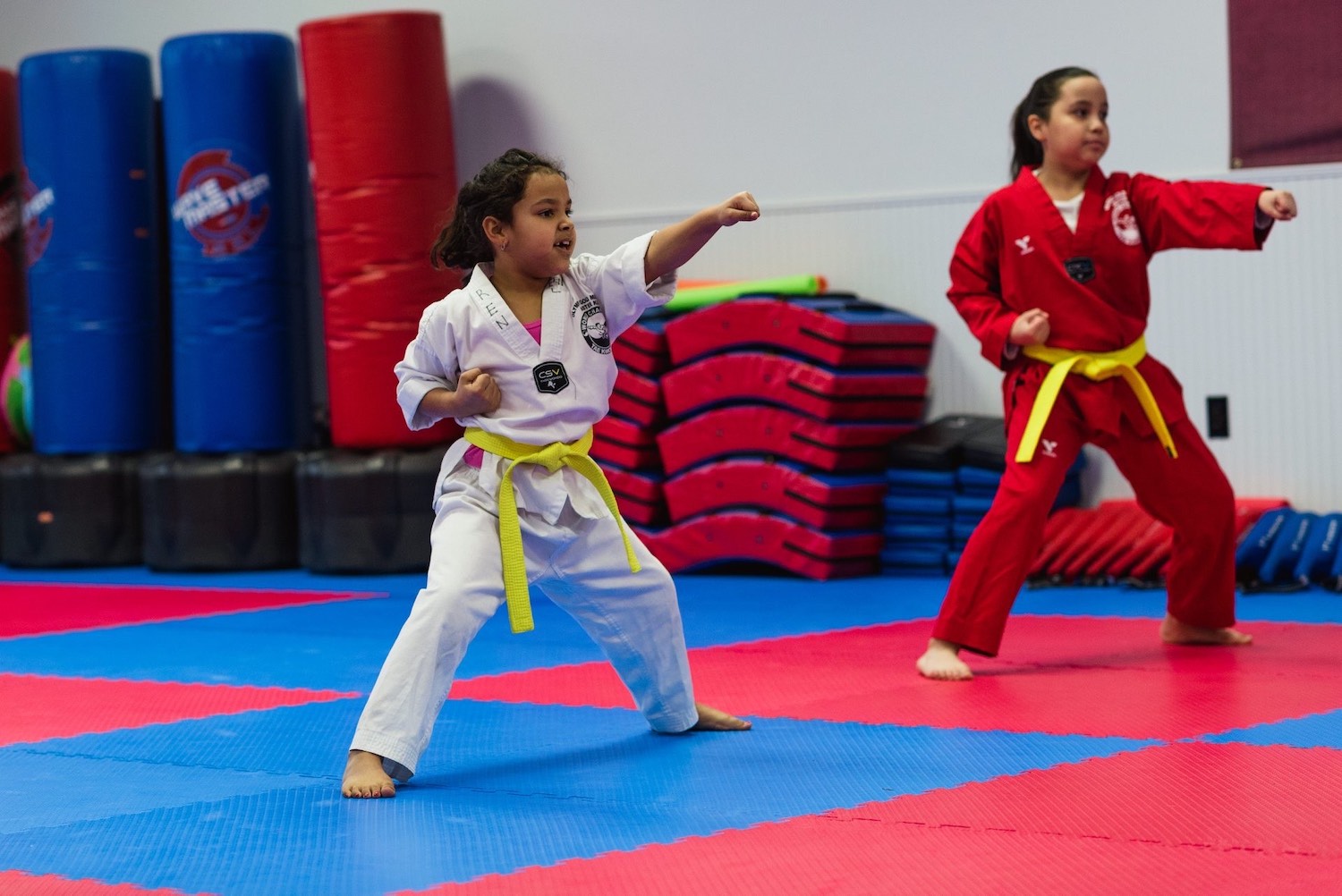 Kids Martial Arts in Gresham is Perfect For Kids of All Ages
Anyone and everyone can learn and be successful at Martial Arts! Our instructors love to teach kids of all ages and fitness levels, and will ensure the right pace is set for every skills level! We are a family at World Champion Taekwondo in Gresham, and we want your child to feel supported and encouraged from day one.
Your child will experience a whole host of added benefits, that you will see after just a few short classes! See for yourself:
Improved self-confidence in goal setting and decision making
Improved focus and attention span at school
Sense of community with new friendships
Better overall health
And so much more!
Sign Your Child Up Today!
Spots are filling up quickly, so don't delay any longer. Give your child the gift of martial arts by filling out the short form on the right side of this page. When you do, we will be in contact soon to give you the necessary information and tools to get started. We can't wait to start working with your child soon!